SEPHORA FAVORITES Give Me Some Nude Lip
Conocé nuestras opciones de envío
SEPHORA FAVORITES Give Me Some Nude Lip
What it is:
A multibranded nude lip sampler set that lets you try two full-size and three mini lipsticks in different finishes.

What does:
Fall's nude-ist edition of Give Me Some Lip™ features five neutral must-haves that let you create the perfect nude lip look. This multibranded collection is designed to help you find your personal, perfect nude shade. It includes liquid lipstick, lipstick, and a lip gloss plumper to let you experiment with different formulas.

This set contains:

- 0.17 oz/ 5 mL HUDA BEAUTY Liquid Matte Lipstick in Trendsetter FULL SIZE
- 0.04 oz/ 1.4 mL MAKE UP FOREVER Artist Liquid Matte Lipstick in 105
- 0.10 oz/ 3 mL stila Stay All Day Liquid Lipstick in Carmello FULL SIZE
- 0.07 oz/ 2 mL Buxom Lip Polish in Dolly
- 0.035 oz/ 1 g tarte Rainforest of the Sea Color Splash Hydrating Lipstick in Beach Babe
♥ Vanity Shop® Productos Originales ♥
Productos relacionados
Hasta 12 cuotas
$230,00 ARS

Descripción
Qué es:  mascara de utilizacion... ...
Hasta 12 cuotas
$350,00 ARS

SEPHORA MAKEUP BAG - NECESER BAG
Descripción
    SEPHORA MAKEUP BAG ... ...
Hasta 12 cuotas
$2.400,00 ARS

SEPHORA FAVORITES RING IN GORGEOUS PARTY-PERFECT ESSENTIALS
Descripción
♥ VANITY SHOP ♥ SEPHORA... ...
Tarjetas de crédito
6 cuotas
sin interés

de

$391,67

CFT:

0,00%

Total:

$2.350,00

En 1 pago:

$2.350,00




3 cuotas
sin interés

de

$783,33

CFT:

0,00%

Total:

$2.350,00

En 1 pago:

$2.350,00




12 cuotas con otras tarjetas
O en 1 pago de:
$2.350,00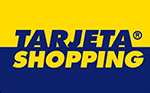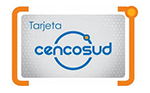 Tarjeta de débito y efectivo
Débito



Efectivo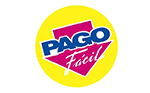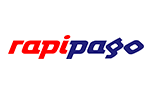 Transferencia o déposito

Cuando termines la compra vas a ver la información de pago en relación a esta opción.
Total:
$2.350,00
Depósito Bancario o Transferencia 10% OFF: tiene un 10% de descuento que será aplicado sobre el costo total de la compra al finalizar la misma.
Envíos gratis a SUCURSALES CORREO ARGENTINO
En compras mayores a $3500
Hasta 12 cuotas fijas con tarjeta de credito
Cuotas sin interés con Bancos adheridos
Sitio seguro
Protegemos tus datos
Navegacion
Seguridad y Certificaciones

Líder en ecommerce