DOCOLOR - Kabuki Brush - DB03
Conocé nuestras opciones de envío
This Single Flat Contour Trimming Brush is inspired by rainbow's colorful, among a sea of basic, black, utilitarian beauty tools, It's just as magical-looking, totally special as one might imagine. It is small and flat, the angular design of this brush makes it ideal for controlled application of powder and color. Excellent for blending, contouring and highlighting the complexion, allow you to achieve professional makeup application every time.
Feature:
* Bristle: Premium Synthetic Fiber
* Handle: Colorful handles with sealed twinkles
This set contains:
1 KABUKI / CONTOURING BRUSH
It is designed to create targeted contouring and strong, sculpted cheeks. It features natural bristles made of pen superg, and makes your face look slimmer and gives you a super chiseled appearance, then this is the brush for you.
Productos relacionados
Hasta 12 cuotas
$1.999,00 ARS
$1.599,20 ARS

DOCOLOR - Fantasy Makeup Brush set 16
Descripción
Docolor Fantasy Set:... ...
Hasta 12 cuotas
$1.575,00 ARS
$1.260,00 ARS

DOCOLOR 10 Pieces Eye Makeup Brush Set - DB1004
Descripción
This Docolor 10 pieces... ...
Hasta 12 cuotas
$1.200,00 ARS
$960,00 ARS

DOCOLOR 6 Pieces Fantasy Eye Brush Set - DB0603
Descripción
Overview: This versatile... ...
Tarjetas de crédito
6 cuotas
sin interés

de

$70,00

CFT:

0,00%

Total:

$420,00

En 1 pago:

$420,00



3 cuotas
sin interés

de

$140,00

CFT:

0,00%

Total:

$420,00

En 1 pago:

$420,00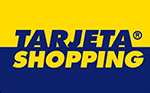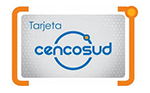 Tarjeta de débito y efectivo
Débito



Efectivo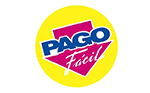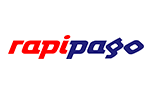 Transferencia o déposito

Cuando termines la compra vas a ver la información de pago en relación a esta opción.
Total:
$420,00
Depósito Bancario o Transferencia 10% OFF: tiene un 10% de descuento que será aplicado sobre el costo total de la compra al finalizar la misma.
Envíos gratis a SUCURSALES CORREO ARGENTINO
En compras mayores a $3500
Hasta 12 cuotas fijas con tarjeta de credito
Cuotas sin interés con Bancos adheridos
Sitio seguro
Protegemos tus datos
Navegacion
Seguridad y Certificaciones

Líder en ecommerce