SIGMA - CRÈME DE COUTURE PRESSED COLOR PALETTE
Calculá el costo de tu envío:
Achieve a couture-color splash with 16 pigments, in a smooth, blendable formula you'll adore. Truly the crème de la crème, each Sigma-exclusive shade is a matte dream with extreme, long-lasting color payoff. These hues can be used all-over the face and with such a bold color palette you become an artist with endless possibilities.
Best-Selling Palette - Back by Popular Demand!
*Redberry Rose, Ginger Pumpkin, Lavender Honey and Cassis are not recommended for the eye area.
Redberry Rose: Brilliant, true hot pink
Apricot Flower: Perfectly-warm, mod peach
Passion Fruit: Crisp, neutral pink
Cherry Blossom: Cool, bold pastel pink
Meyer Lemon: Zesty, buttery yellow
Ginger Pumpkin: Muted-orange spice
Café au Lait: Classic, warm coffee brown
Blueberry Cream: Nearly-neon, pastel sky blue
Violet Whip: Milky, cool lavender
Lavender Honey: Pink-violet pop
Cassis: Striking, royal purple
Elderberry: Deep, smokey purple
Blue Chocolat: Pale, calming aqua
Almond Pear: Captivating, sea green
Crème de Menthe: Slightly-grey, blue green
Citron Pistachio: Vivid, citrus green
Medios de pago
Tarjetas de crédito
12 cuotas
sin interés

de

$112,88

CFT:

0,00%

Total:

$1.354,50

En 1 pago:

$1.354,50



6 cuotas
sin interés

de

$225,75

CFT:

0,00%

Total:

$1.354,50

En 1 pago:

$1.354,50




3 cuotas
sin interés

de

$451,50

CFT:

0,00%

Total:

$1.354,50

En 1 pago:

$1.354,50















12 cuotas con otras tarjetas
O en 1 pago de:
$1.354,50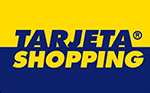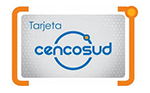 Tarjeta de débito y efectivo
Débito



Efectivo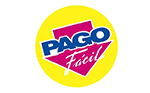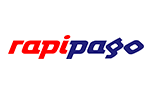 Transferencia o déposito

Cuando termines la compra vas a ver la información de pago en relación a esta opción.
Total:
$1.354,50
Deposito Bancario / Transferencia / Efectivo: tiene un 10% de descuento que será aplicado sobre el costo total de la compra al finalizar la misma.
Navegacion
Seguridad y Certificaciones

Líder en ecommerce