LORAC - Beauty and the Beast PRO Eyeshadow Palette
Conocé nuestras opciones de envío
Inspired by Belle's steadfast strength and undeniable beauty, LORAC Los Angeles created this limited-edition eye shadow palette to take you on a magical journey of wonder and romance. Whether you're well acquainted with LORAC's legendary PRO palettes or seeing them for the first time, you'll be enchanted with these 16 all-new and exclusive shades from their best-in-class PRO formulas.

Shades:
Impress (dark mahogany matte)
Romance (burgundy matte)
Chip In (rose cream matte)
Tick Tock (true mauve matte)
Enchanting (blush gold shimmer)
Look Beyond (tawny matte)
My Castle (spiced bronze shimmer)
Time Keeper (cool bronze shimmer)
Inner Beauty (pink peony matte)
Our Guest (stone grey matte)
Tea Time (antiqued silver shimmer)
Dream It (iced gold shimmer)
Swept Up (black shimmer)
Spell Breaker (warm espresso shimmer)
Beast Mode (midnight blue shimmer)
Real You (fairytale pink shimmer)

♥ Vanity Shop® Productos Originales ♥
Productos relacionados
Hasta 12 cuotas
$2.940,00 ARS

LORAC - PIRATES OF THE CARIBBEAN EYESHADOW PALETTE
Descripción
  LORAC - PIRATES OF... ...
Tarjetas de crédito
6 cuotas
sin interés

de

$450,00

CFT:

0,00%

Total:

$2.700,00

En 1 pago:

$2.700,00



3 cuotas
sin interés

de

$900,00

CFT:

0,00%

Total:

$2.700,00

En 1 pago:

$2.700,00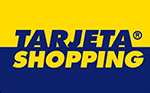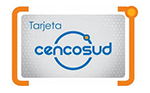 Tarjeta de débito y efectivo
Débito



Efectivo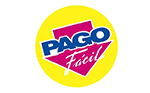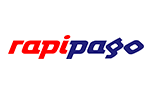 Transferencia o déposito

Cuando termines la compra vas a ver la información de pago en relación a esta opción.
Total:
$2.700,00
Depósito Bancario o Transferencia 10% OFF: tiene un 10% de descuento que será aplicado sobre el costo total de la compra al finalizar la misma.
Envíos gratis a SUCURSALES CORREO ARGENTINO
En compras mayores a $3500
Hasta 12 cuotas fijas con tarjeta de credito
Cuotas sin interés con Bancos adheridos
Sitio seguro
Protegemos tus datos
Navegacion
Seguridad y Certificaciones

Líder en ecommerce